Exeter Sports Massage Therapists
Hodgson Sports Massage Team - Mark Cowen and Clare Hodgson, professional, experienced and fully insured Exeter Sports Massage Therapists
Mark Cowen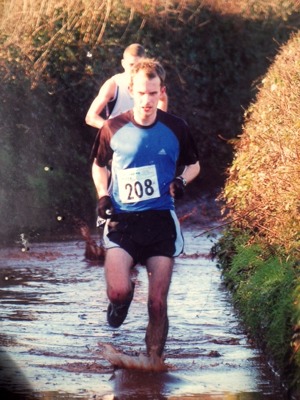 Mark is the principle therapist at Hodgson Sports Massage and is an experienced practioner has been treating a wide range on clients for a number of years.
He regularly works with elite athletes right the way through to people simply looking utilise the benefits of sports massage therapy to improve their general well being. He also provides video gait analysis, which can be done within a sports massage appointment or as a stand alone session.
He has been involved with sport and exercise for over 20 years, both practically and academically and has a huge passion for subject area, he is keen to pass on his knowledge and experience through his work.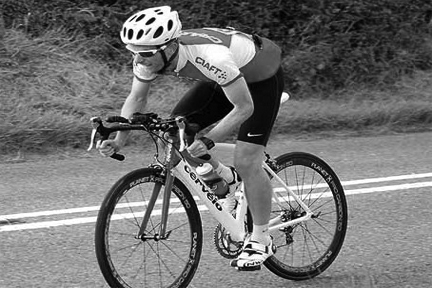 Mark has competed at elite level in running and has completed 100's of races in many different disciplines and more recently he has started to cycle competitively. Although Mark is sporty man he really enjoys working with all kinds of people and helping them to get the most out of their daily life, whether that be day to day, work related or in sport.
Level 3 Diploma in Sports Massage - Distinction
Level 3 Diploma in Sports Injuries - Distinction
Pilates Professional Trainer Diploma - Currently Undertaking
Hons Degree: Leisure & Recreation Management, University of Wales Institute Cardiff (UWIC), 2:1
Intermediate &amp: Advanced Certificate in Running Gait Analysis from Roehampton University, London
UK Athletics Coach
Owner of 100% Sports Clinic
Director of City Runs
Provided running event consultancy to - The Great West Run, Plymouth Half Marathon, Plymouth 10k, Exeter 10k, Cheltenham Half Marathon, Bristol to Bath Marathon, West London 10k, Oxford Half Marathon, Run Hackney, Coventry Half Marathon
Email - mark@hodgsonsportsmassage.co.uk
---
Clare Hodgson
Clare is the owner and founder of the company which she set up in May 2010. She became qualified in 2008 when studying at college and recently graduated from the University of Exeter with a 2.1 in Sport and Exercise Science. She treats a variety of people and her technique is known to be relatively firm and effective.
- VTCT Wold Class Qualifications Level 3 Diploma in Sports Massage Therapy.
- BSC Hons Sport and Exercise Science from the University of Exeter-2.1.
- BTEC National Diploma in Sport and Exercise Science- DDD.
- ITC Level 2 Award in Emergency First Aid at Work.
- UK Athletics Coaching Level 2.
- UK Athletics Leadership Running Qualification.


Email - info@hodgsonsportsmassage.co.uk
Mark has provided a deep tissue massage service for many years. In each session he has conscientiously and rigorously treated the muscle tissue to help to manage issues and to warn of potential pending issues. This has helped me to remain injury for as long as possible.

However, Mark has also provided a service as a mentor. Sounding out my training ideas and critiquing and challenging my thoughts and findings in such a way that has got me to think the extra step beyond each process; we have covered a multitude of aspects of running in which he has displayed good knowledge and well founded advice or good opinion on areas he declares he is not so sure about.

His support and sympathetic, yet, creative and positive outlook has always enable me to stay positive and grounded during injuries, helping me to balance my emotional response during some trying times.

I am older guy yet he has never sought to patronise me and has treated me, I am absolutely sure, in the same respectful way that he would a high level athlete.

I have nothing but high regards for Mark's integrity, knowledge and human support and would recommend him whole-heartedly.

Bob Fairbrother, Trail Runner